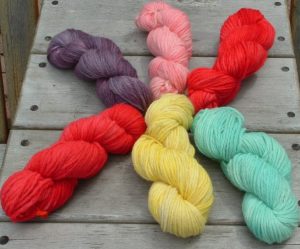 There are a great many knitting myths. The chief one is that we are patient.
It is something we are told all the time. Someone will see us knitting and say, I don't have patience for it. There is no such animal as knitter patienceous. We are not patient. We demonstrate this in many ways. But we cover it in smiles and nods. But knitters can read other knitters.
If you really want to see the edge of patience, find a knitter who is close to finishing a project. It is a thing. We will start a project with great enthusiasm. We select the yarn, the needles, settle in our comfy chair and cast on with great joy. We watch as our creation comes into being. We compare it to the photo or our chart/instructions and smile when we see it happening the way it's supposed to.
But then…There comes that point when there's nothing left but the end. Nothing new to learn. No surprises. We are going to get what we are going after. Even the knit math works out.
We then begin.to look at our beloved project like that third cousin who has stayed one day too long. We long for another. We want the anticipation. We are cranky. Not nearly as cranky as when you interrupt our count, but cranky enough.
But as soon as we are finished, we call in love with our creation. Because we put in a lot of work. Because it is beautiful.
Because we can start.all over again. We live for new beginnings.