Welcome to Knitsville and designbcb.
Black Lives Matter
I remember as a young girl when I went to buy a pair of pantyhose by myself. I didn't know what brand I wanted but I was kinda drawn to L'eggs. Pantyhose in a container shaped like an egg. But there were a many brands to choose from.
I stood in front of the shelf and pulled down a pair and looked at the color. Flesh tone. It was a kind of whitish pink. I looked at my skin: brown.I stood there, honestly confused; and wondered if the hose would change color when i put it on. What they called flesh colored was nowhere near the color of my own flesh.
A group of people sat in a room and came up with names for their hose colors and they agreed that this was the color of flesh.Did they think about Asian, Indian, African skin tones? What was it that had them convinced this was the way to go? It may seem small but to a young, black girl just looking to do a grown up thing on her own, it was an introduction to a different part of the world. They may not have thought they meant anything about it but blue is blue, orange is orange and flesh is what they said it was: white and pink. What color hose did i buy? Suntan. Pink flesh after it's been in the sun.
We tend not to think on these things but they are everywhere in our language and we accept them at face value. The other thing I hate? The phrase white trash. What color is trash supposed to be that being white needs to be pointed out?
Lowering the humanity of black, brown and other people of color, is nothing new for this nation. It was one of the standards on which is what built. It was the reason for going to war. And even though the Confederacy lost and slavery as an open and formal institution was banned, it has evolved into sleeker policies, practices and programs
We have reached a point, as we had hoped we reached in years past, where we have to deal with the inherent nature of the nation that is in a battle between its DNA and its ideals. There is a side to be taken. More than one, actually, and we as an individual will have to choose that side and be able to speak in defense of it.
That will make some uneasy. We will disappoint people who knew us and be disappointed by people we thought we knew. We won't want to speak up. We will want to just do our work and go home. That is an option. But I believe it will become harder and harder to be neutral. Someone, a friend, colleague or family member will demand an answer from you. All lives matter is a cop out and I suspect that will not be good enough for someone fighting for racial justice as well as someone who is against it.
When I first wrote Welcome to Knitsville, I had in mine a knitting society with all the fun and sharing and learning that comes with our knit and crochet craft. It was a little respite from the everyday. But I am black. Everyday. It's not something about me I want you to ignore or not see. God created color for a reason. Not to be ignored but as an expression of his variety. I don't want anyone who looks like me to be ignored or lessened. Welcome to Knitsville where Black Lives Matter.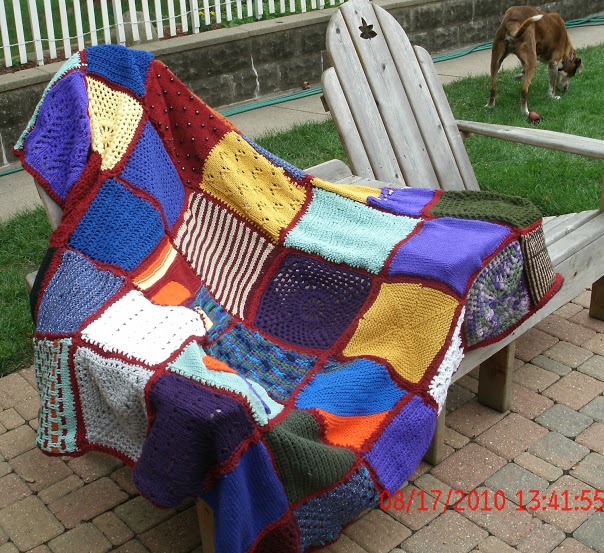 Join the Style Posse – Click the button to sign up for the newsletter.
The hand expresses what the heart knows.
Cast on your next project, show and tell, ask questions – this is the place without affiliate links or ads. This is a knitting and crochet site. The yarns, needles, hooks and the joy of knitting for those who appreciate handmade and those who create it.
Click on the images below: