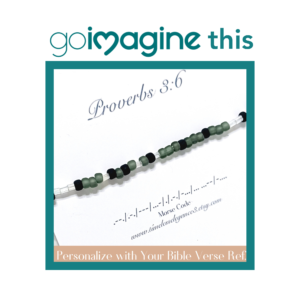 My first Sunday Shout Out – Timeless Elegance on Goimagine!
This is my favorite piece from Timeless Elegance, a Goimagine shop started by Kemberly Myers. She found a unique and powerful niche. From her Meet the Maker page: At first I created all types of jewelry. Then when I discovered how to make morse code jewelry, I began seeing how significant these minimalist pieces were to people with their personalized messages. When I realized I could have a part, even though small, in encouraging, motivating or even helping someone through their grief journey, I was taken.
Since then I pour my creative heart into my dainty pieces, with the hopes of impacting someone else's life for the better.
Kemberly shares a feeling known to those of us who create and are blessed to be able to use that creativity as a means to support ourselves and our familes. We love crafting for ourselves but to know what we create can be used to bring joy, comfort and connection is a priceless blessing.
What I really love about her story is she was only making jewelry to appease her mother and found herself hooked. I'm betting her mom had a good laugh at that. I bet there is also no one prouder.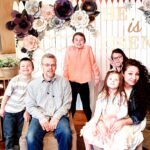 If you don't know about Goimagine, it is a marketplace for handmade goods. True handmade. Not massed produced. Not drop shipped. Real handmade by small businesses with owners like Kemberly (and me) who were just going about their daily lives when the fates decided we needed to do something else. Something that mattered more than we thought it could.
Check out Kemberly's shop and all the other shops on Goimagine. Spread the word that there is a place to get quality, handmade wares with the care and concern built right in.