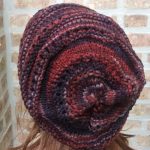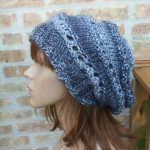 Starting over again can be rough. Especially if you have to select a new yarn to remake your most popular hat. I've made this hat a staggering number of times. The most being made with the yarn in the first photo.
The yarn that is discontinued. Well, these are all discontinued. But the first hat sold hundreds of times. It was a replacement for the yarn that was discontinued and also sold a lot. Can the third time be a charm? Or will it be going to well too many times?
It took some time to come up with the yarn I was going to replace it with – so I came up with two, maybe three. This is the winner. I think this is a relatively new color so it shouldn't be going anywhere soon. But I boat a big bunch just in case. And just in case it become popular. This is the second winner. This comes kind of close color wise. They are both beautiful and bring their own vibe. It will be interesting to see if either of them take off and sell like the first two did.
Tomorrow is Easter. Some say it is the most important day of the Christian liturgical calendar. I don't have an argument one way or the other. But I know God is good all year round. We are also in the seasons of Passover and Ramadan. Whatever faith brings you closer to God or if you feel that closeness without organied religion, this is the season of renewal. Whatever blessing you need for the fulfillment of that second chance, I pray you get it.