Since last we spoke, there have been some finishing around here. The shawls, infinity scarf and patterns are completed.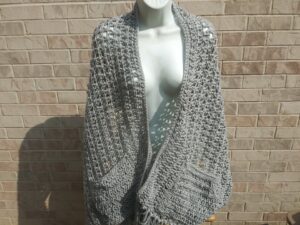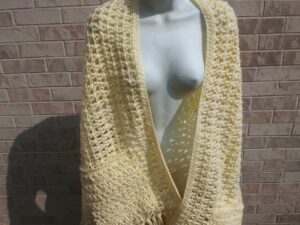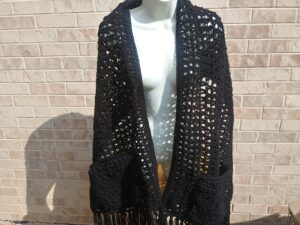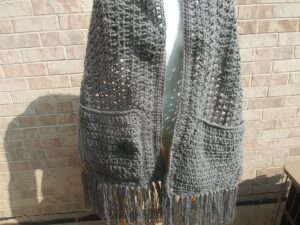 And here they are in all their neutral glory.. All of them made with Caron One Pound bought from JoAnn.
I love how they all came out and the person who bought them loved them, too. That's always a nice thing. Now, here's the difference between knitter and client. She had her husband came over and said I really made these in record time. It took three weeks. I started them August 18th and told her she could pick them up on September 10. Three weeks and I was ready to see the end of them! Don't get me wrong. I loved the way they turned out – so much prettier than the photos. But i was ready for the infinity scarf – which was done in one day!
Just like the scarf, I had a hat in my shop I wanted to make again and didn't see the pattern, so I made one up. It took me two tries but I have the pattern for The Boyfriend Slouchy and a new hat made with Charisma by Loops and Threads. I am sure you will be seeing those pics pretty soon.
Oh, and since last we spoke, I did another long stocking cap in Cranberry Crisp and have another one started in Cherry Compote. Several folk in the shop have stocking caps in their carts and I don't have enough yarn in those colors to satisfy them all. So I am making ready to ship caps so if they decide to buy, I won't have to cancel an order. I hate when that happens.