In My Knitted Dreams I showed pics of all these yarns I pulled and I was gonna make so much with them. I didn't use them. To be sure, my dreams continued and I knit and crocheted a lot in the two weeks since I made that post. I just didn't make what I thought I was going to make.
Well, I did use two of the yarns and I made the faux cable hat with both of them but that's as far as I got. I wasn't ready to make the faux cable hat. It comes up soon and I was jumping the gun with the other projects as well.
Instead, I used these yarns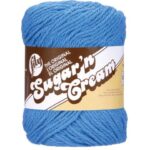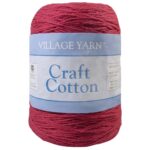 Lion Brand Jeans, Lily Sugar N Cream and Village Yarn Craft Cotton. You can find them all at Herrschners. The Jeans and Sugar you can find at any of the craft stores that carry yarn.
I made friends with the cotton yarns. There will be gift sets of washcloths in the shop.
Eight things make up this collection: The Market Bag, The Claire Cowl, The Shale Cowl and Textured Washcloth Sets and the patterns for each of them. There still a little over a week to the month. I'm hoping to add at least one more item and pattern. The next item in line is a 2 toned, 2×2 ribbed beanie. No pom-pom, Suitable for men and women. My dreams continued and grew bigger!
There are a ton of finished objects to be photographed and placed in the next Lookbook. Also, working on Dando, the newsletter about gift giving. I did buy a little bit of yarn though there's more to be purchased. Lots to look forward to showing you.