My designbcb bestsellers and why you need them! I guess there are different ways to define a bestseller. I define it as those items which have sold the most. Short and sweet. Looking over the past year, 3 items stand out: a hooded scarf, a slouchy beanie and a stocking cap. Here are my top 3 best selling items and why you should consider putting them in your Etsy shopping cart.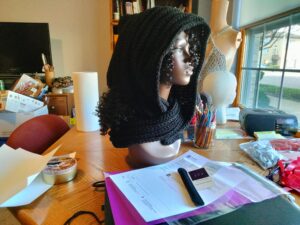 #3 Black hooded scarf. This versatile item is a three season staple. From late fall through winter to early spring. The hood can work any number of hairstyles and the long scarf can be wrapped as tightly or loosely as needed. This is a self care gift to keep you warm and fashion forward as it works with jackets, coats and long coats.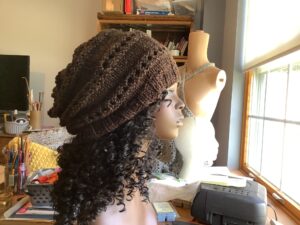 This has been a best seller for years and is the all time best selling item. It has gone through three fiber changes as past yarns have been discontinued. I admit to loving this color, Mahogany, best off. This is a great first time gift for a girfriend or potential BFF. If they love wearing hats. It's small, affordable and not intimate while still being personal.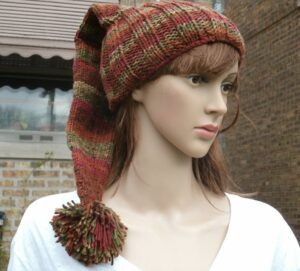 #1 The Autum Stocking Cap No one is more surprised than me that this hat has been the bestseller for the past two years. But feedback from customers is giving me some insight. This hat has been featured in several stage productions from A Christmas Carol to Peter Pan. It's also been gifted for Mommy (or Daddy) and me giving. It's also just plain fun. This is a family gift idea. Whether the family is just the two of you or there's a parcel of kids that would make the captain and Maria sing a new tune, this hat provides fun for a day in the snow and will look great in the family photos.