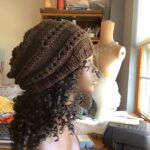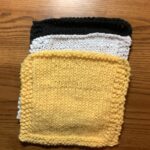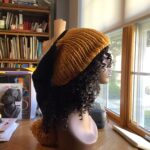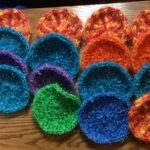 When last we spoke, I had purchased some yarn from the road trip. Well, I went to the Hobby Lobby by the house just a few days ago….just to see what I could see. Also because someone online said they still had some clearance stuff including their Fireside yarn. The equivalent to Homespun. It was on sale for about $1.75. Prayer shawls, you see. I had prayer shawls in mind.
So I went. And there it was. And now almost every ball that was there is here. I couldn't reach the last ball of the black so it couldn't come. There was only one ball of a very pretty color but I needed three. So that stayed. Then there was a not very pretty color. That stayed. I came home with the rest. About 16 skeins. Less than $30.
Score.
But, as you can see, it's not like I haven't been busy. This is not all that is finished. There are two more hats. Two more washcloths. Some different kinds of scrubbies. (The inspiration for this particular Happiness Project.) There are also digital stickers. I've been thinking about starting the monthly sticker giveaway again. Thinking about it. When I pray about it, I might get an answer one way or the other.
When it's laid out like this, I have a visual of how much was accomplished in such a short matter of time. Sometimes you have to step back and take a look at the whole forest and appreciate the trees as a group.
This is a pretty nice forest.