When I first started on Etsy, I would spend a lot time looking at these sweaters. I loved them. There was no chance of me making sweaters – I would have had to change the path of my shop. I could do it more easily now. But I was thinking about it. I settled on doing ponchos and had some success selling them. I am coming back to the idea of ponchos. That may be as close as I get to making sweaters – if you remember, I made the sweater from hell. I enjoyed but if I had to do it regularly, it would require a personality change.
But ponchos. Ponchos I can do.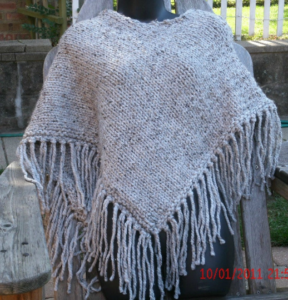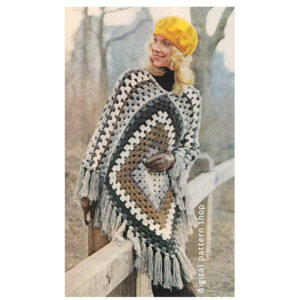 The poncho on the left is available in the shop and has sold in the past. The one on the right has been sitting in the stable for a few years. I think self striping yarn would throw itself in my path begging to be used for this poncho. It calls for bulky yarn. Checked out some yarns and Premier Big Ombre seems right. I will have to order some. Thinking about it. I know. It's on sale right now for $5 a skein. That is begging to be used.