The Wearable Embrace – Cozy Knit Accessories
Millions and millions of years would still not give me half enough time to describe that tiny instant of all eternity when you put your arms around me and I put my arms around you. – Jacques Prevert
One of the best feelings I get is when I go to bed and first snuggle under the covers. I feel warm and safe and embraced and shortly after that moment, I feel my husband's body next to mine and everything is right with the world.
Since I can't carry my comforter with me all day, I've created a very nice substitute in the knit accessories that can be worn to provide that coziness and safety. The Wearable Embrace collection are those hats, scarves and wraps that are meant to be pulled close to the body or are cozy and warm because they are made with bulkier yarns that invite the snuggles.
They are cozy knit accessories that hug you.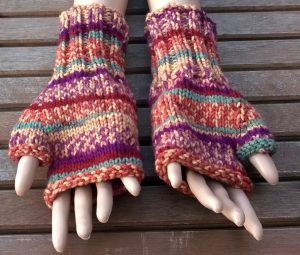 Fingerless mitts go where full on gloves can't. They keep your hands warm and your finger free in offices where you can't always control the temperature.
Headbands, along with messy bun bands, snuggles next to the skin to provide protection and warmth
without needing a full sized hat
.
The Wedding Day shawl makes a wonderful keepsake for the bridal party, including the mothers of the bride and groom. They can be made in theme colors or to match in law dresses.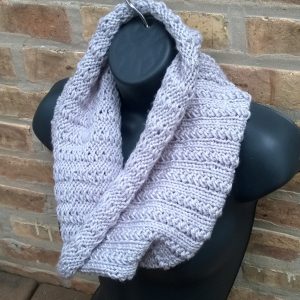 There are a variety of cowls and scarves that can wrap around your neck, head and shoulders to keep out the cold while complementing your fashion style and sense.
And, of course, a comforter that can be used on the sofa or the bed to snuggle under with someone you love – and there's nothing wrong with loving yourself and not sharing with anyone.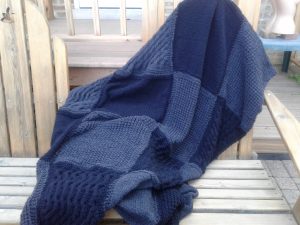 Wearable Embrace items are already in designbcband range from $21.00 to $215.00.