I've been looking back at some old photos of things I made. Mostly I do it to free up some space. I eliminate them 100 at a time and it amazes me there are so many photos that I can get rid of them at such a rate.
I ran across this hat today:
These are the kind of photos that make me want to pick up my hook and create some magic.
And I am creaing magic with my needles and hooks. I'm excited about the things I am working on. I am letting listings in the shop expire and I've added some planner pages and stickers.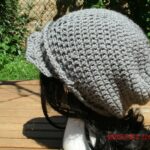 There's some new patterns I'm working on. Looking back helps with the road ahead.
I am working on the crochet version of the Kravitz Blanket Scarf. The jury is out if I like the knit version better but the crochet version is coming out beautifully,.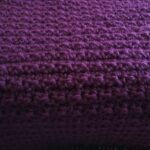 I also have some stocking caps in the works and they are fun and beautiful. Some have already sold so I am working on making more. And there are 29 skeins of cotton yarn waiting for me to get to them and turn them into spring and summer accessories. I am looking forward to that.
I am hoping all these things turns my shop into a year round thing and not just for the fall and winter and I am also hoping the ready to ship and pattern sections become the bulk of what I do. That would make it easier as I get older.