Red Heart Super Saver Metallic
Red Heart Super Saver Metallic yarn surprised me – in a pleasant way. I needed the yarn because a customer wanted a beanie with sparkle but wanted gold not silver.
I was in love with Big Twist sparkle in gold and black but they discontinued it. WHY??? But that's another post – or not. I went looking for a gold and black and there it was at Wal-Mart. Ordered it by mail and in a few days I had the yarn and a few days after, my client had a beanie which she glowlingly reviewed.
I was surprised because it felt soft and looked lushed. It worked up like a dream.
I don't know how new it is but I can't find it at JoAnn. Don't know if it's on the way out or just getting in. I ordered 7 balls but I am thinking I want more of it because it's the kind of yarn that will be lovely and cushy in a double knit and I'm think about making an afghan with it as well as. There's a big order in the making.
The yarn is available in six colors and has decent yardage. I may order some in red; that's the only other color that interests me.
Red Heart is upping the super saver game. The regular stuff is still mostly a no go for me but some of the other yarns are interesting and fun. I hope this one is around for a long time.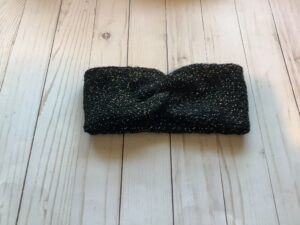 98% acrylic, 2% other fibers
142 g/5 oz, 255 yards/233 meters
Machine wash and dry
Gauge: 4 – Worsted
Knitting Gauge:
4" x 4" (10 cm x 10 cm) 17 sts and 23 rows with a 5 mm (U.S. 8) knitting needle
Crochet Gauge:
4" x 4" (10 cm x 10 cm) 12 sc and 15 rows with a 5.5 mm (U.S I-9) crochet hook
Recommended Knitting Needle:
5 mm
Recommended Crochet Hook:
5.5